Dolce Rosa
Unconscious beauty is awakened in a stunning reincarnation of the timeless rose. Scintillating petals unfurl in pavé diamonds, blossoming with the pearl at its heart. Each sparkling flower is an unforgettable treasure, a sumptuous feast of nature and romance.
DOLCE ROSA BANGLE
A bouquet of golden flowers arranged in perfect composition creates the Dolce Rosa bangle. Elegance is designed to delicately hover over the wrist in a delightful spectacle of romance.

11 golden, button and semi-round South Sea pearls (10 to 11 mm) and 2.268 carat diamonds set in 18-karat yellow gold.
BOOK AN APPOINTMENT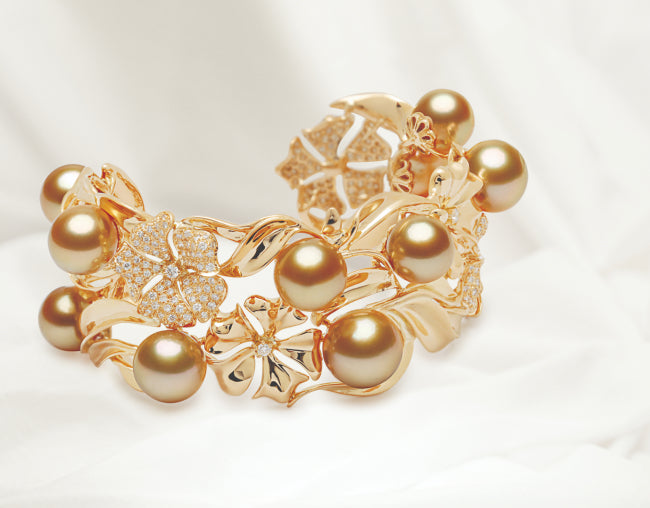 DOLCE ROSA RING
The Dolce Rosa ring, refined and sublime, is an ode to romance. Nestled in golden petals, a South Sea pearl shines with a passion for love and life in this exquisite creation.

1 dark champagne, semi-round South Sea pearl (12.30 mm) and 1.9595 carat diamonds set in 18-karat yellow gold.
BOOK AN APPOINTMENT