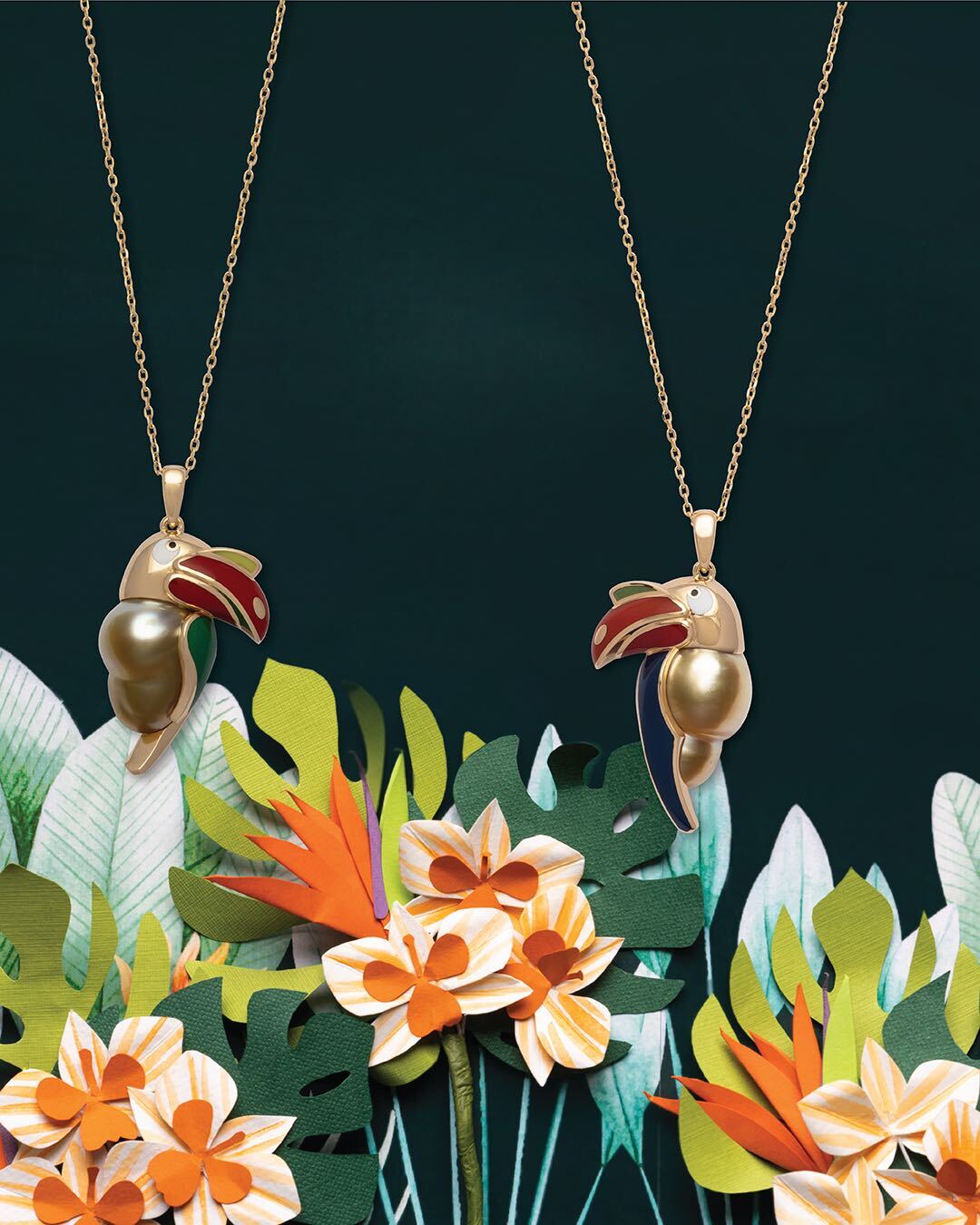 ​​Inspired by the living national gem — the golden South Sea pearl — and the winged wonders that dot the Palawan skies, Jewelmer's latest discovery is an homage to nature's mysterious marvels.
Embodying the otherworldly allure of the golden pearl and the vibrant exuberance of the exotic birds, Solenn Heussaf is adorned in the Tropics pendant, on her quest for the truly exquisite — arousing curiosity and inspiring a sense of adventure.
Palawan birds poised to take flight around the last frontier of the Philippines evoke the island's lush foliage and glittering waters. Emulating nature's lyrical movement and striking hues, the golden South Sea Pearl has long captured imaginations, much like Palawan's natural charm and majestic creatures.
The Tropics collection features one-of-a-kind baroque South Sea pearls set amidst a riot of vivid colors, depicting the dynamism and the individual beauty of nature's golden world.
Discover Tropics collection.