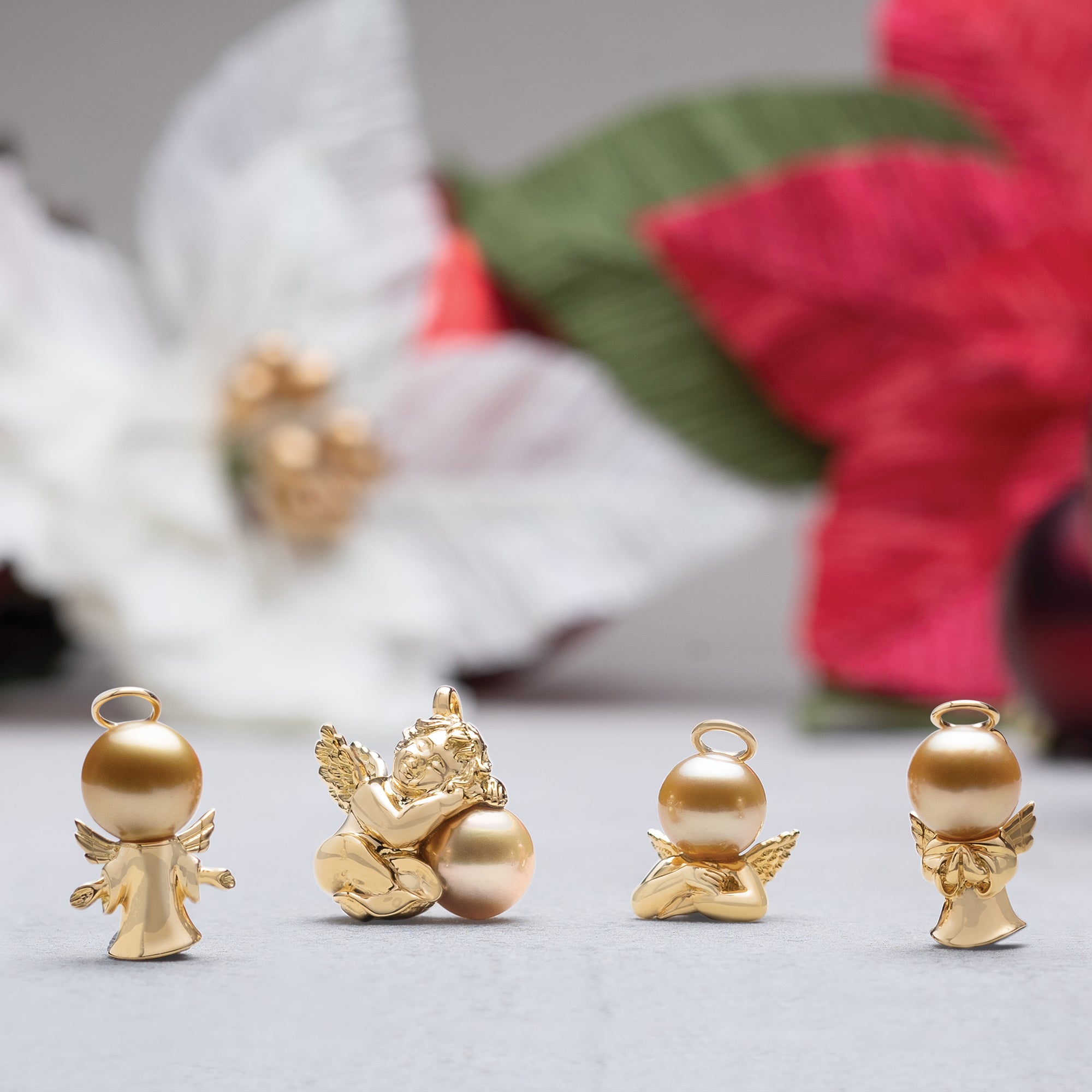 Revel in the golden enchantment of Jewelmer's Noël Collection this holiday season. A chorus of angels carry lightness like a heavenly gift, scattering the warmth of generosity and festive tidings from one heart to another.
Bearing the shine of joy and fantasy, each hand-sculpted pendant features the golden South Sea pearl where the magic and merriment of the holidays are captured in breathtaking resplendence.
This season, allow the golden South Sea pearl to express the immense love and gratitude that cannot be put into words.