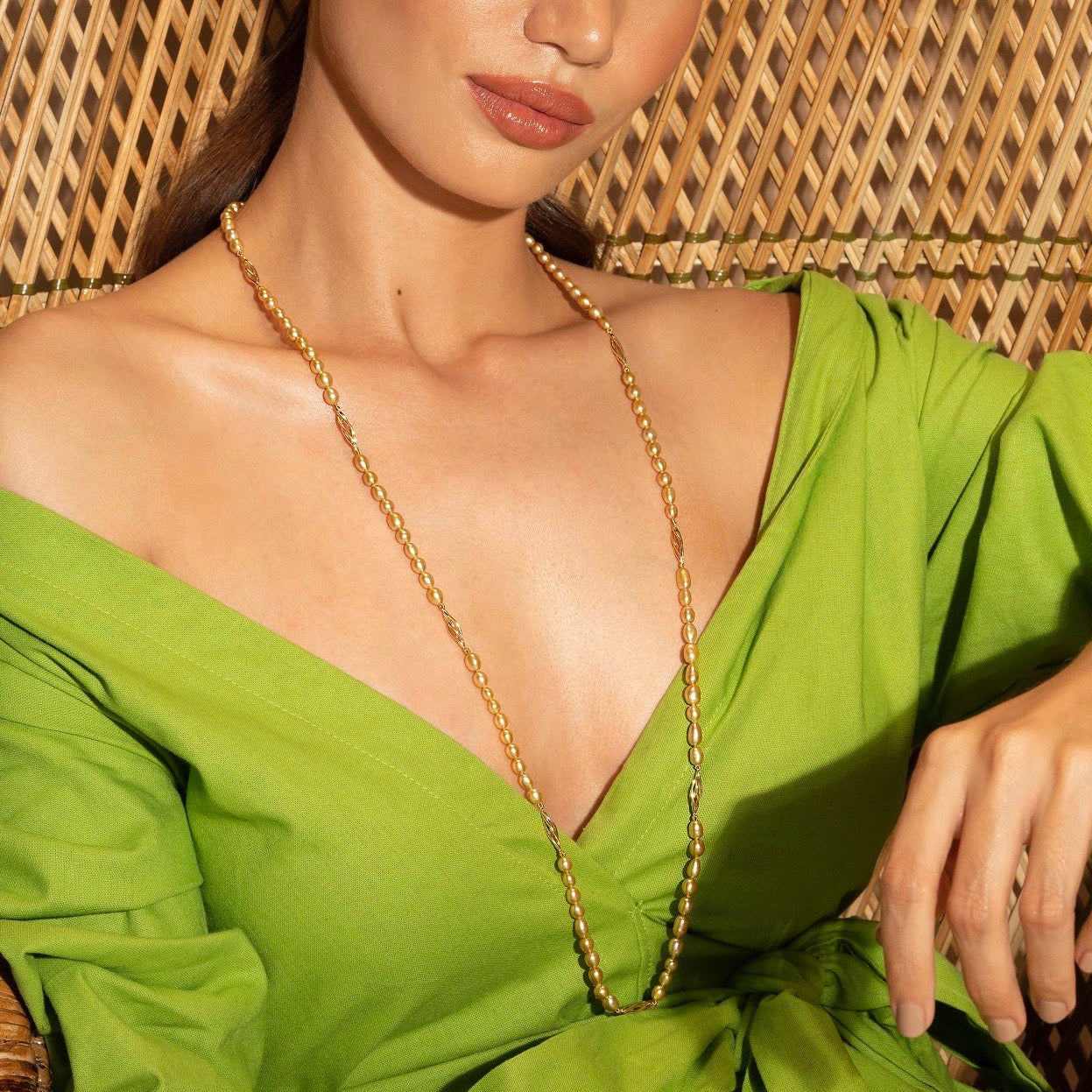 The promise of wonder steers us with fearless vision towards the breathtaking horizon. 
Inspired by the legendary travels of the caravelles ships, Jewelmer's Caravelles collection revels in the surprise and beauty in the journey of life.This collection's fluid, golden lines evoke the exciting feat of every voyage. The still and wavy waters ahead invite us to look up to the sky with optimism, and to dream—of golden shores, of unforgettable triumphs, and of monumental discoveries. 
Guided by the radiance of the golden South Sea pearl, every piece holds the story of overcoming all odds and coming out beautiful and joyous.