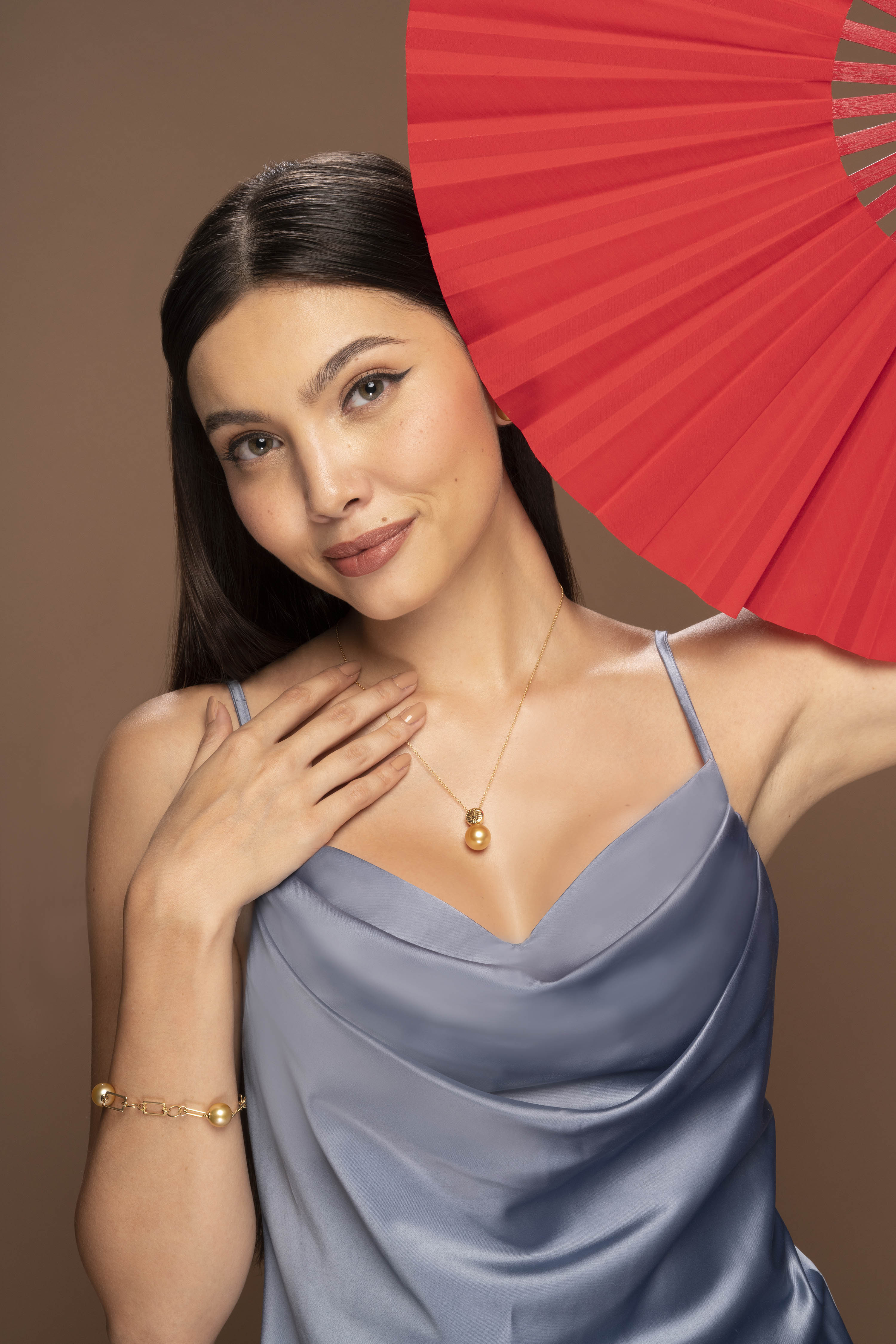 Embrace the arrival of the Lunar New Year with golden tokens of enchantment.
Along the La Chance collection's fluid contours flows an endless wealth of meanings. Golden magic weaves itself around one's body like a mantle of fortuity and wonder, inviting in a stream of harmony.
Curled around the golden living gem is the dragon, a creature of strength and luck. In this legendary pendant, the golden pearl's vitality inspires a myriad of luck, a majestic world full of possibility and promise.
A symbol of fortune and unity, the Double Happiness pendant invites golden tranquility. This auspicious emblem is crafted in mindful consonance with the golden South Sea pearl, a rare gem of fortune, prosperity, and a balanced life.