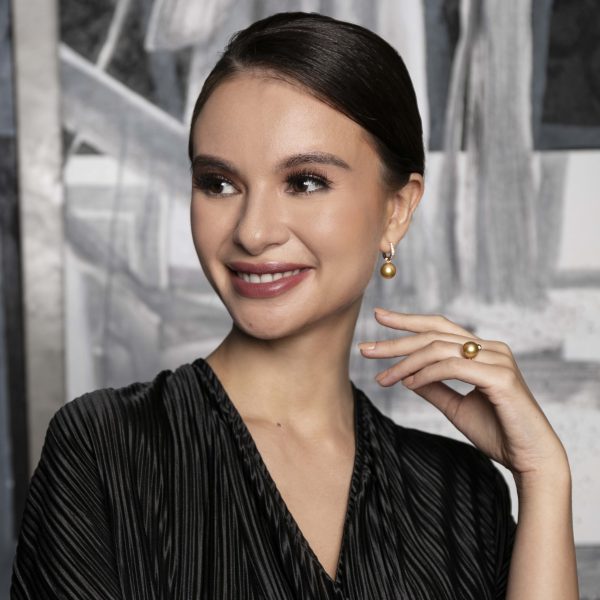 Picture the speed and brilliance of a heavenly body, searing a fiery path across the sky, capturing light-years of motion in a moment that illuminates the darkness of endless space.
Mesmerizing in its simplicity, Jewelmer's Comète collection is a sublime pleasure: rare, ethereal, and breathtaking – much like the woman who wears it.
Akin to the spectacular, fleeting path of a comet across the skies, each piece of the collection draws the attention of those lucky enough to catch a glimpse of its radiance.
The modern woman's divine glow is magnified by the luminous golden South Sea pearl crowning each piece of the collection, making every encounter with her not just memorable but unforgettable.