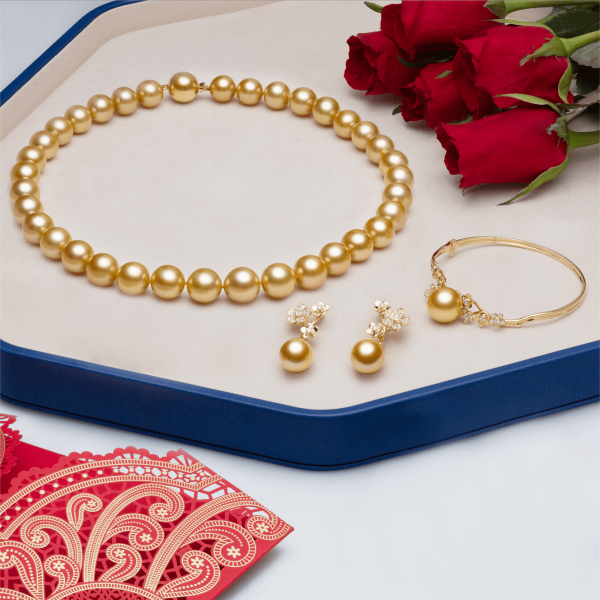 Honor the beauty of a Ting Hun tradition and make this symbolic union of two a ceremony to behold.
Ting Hun signifies the announcement of a couples engagement and the formal meeting of their families.
On this special day of betrothal, gift rare treasures of gold that embody the energy of love, prosperity, and happiness.  Let extraordinary pearl creations herald good fortune as the couple embarks on their lifelong journey as one.