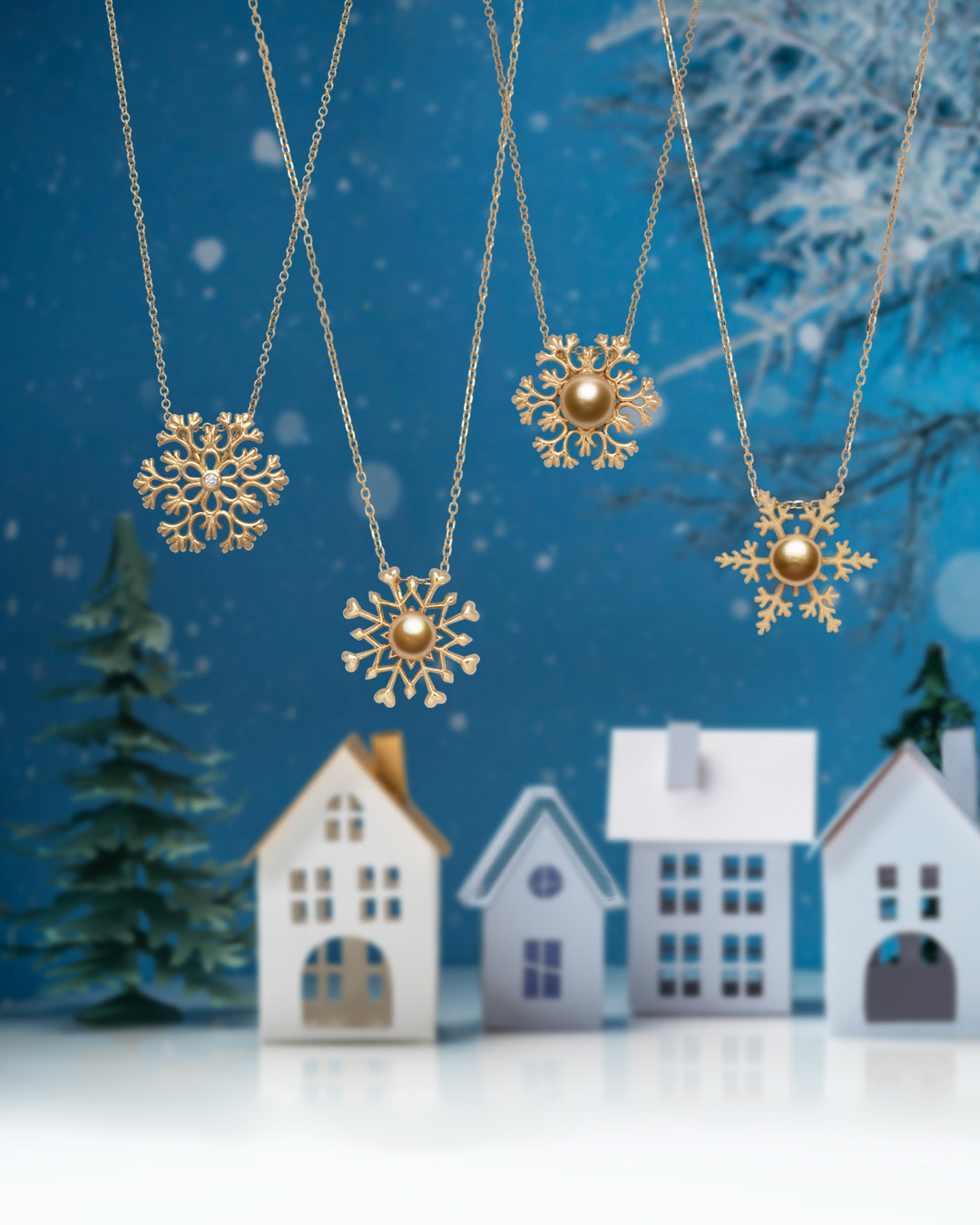 The Noël collection captures the joys of the holidays and unravels magic in the form of golden pendants.
Each Sky Crystals pendant is a charming sculpture, delicately fashioned by hand. With imaginative designs, the South Sea pearl evokes warmth and playfulness in this season of enchantment.
Dreamlike and evanescent, the snowflake sways softly from the bright winter sky. The most fantastical of seasons is evoked by this delicate crystal: rare, fleeting moments to treasure for a lifetime.
In thoughtful poetry, these effervescent pendants are an exquisite embodiment of Jewelmer's commitment to sheer happiness and elegant harmony.