A Flight of Golden Splendor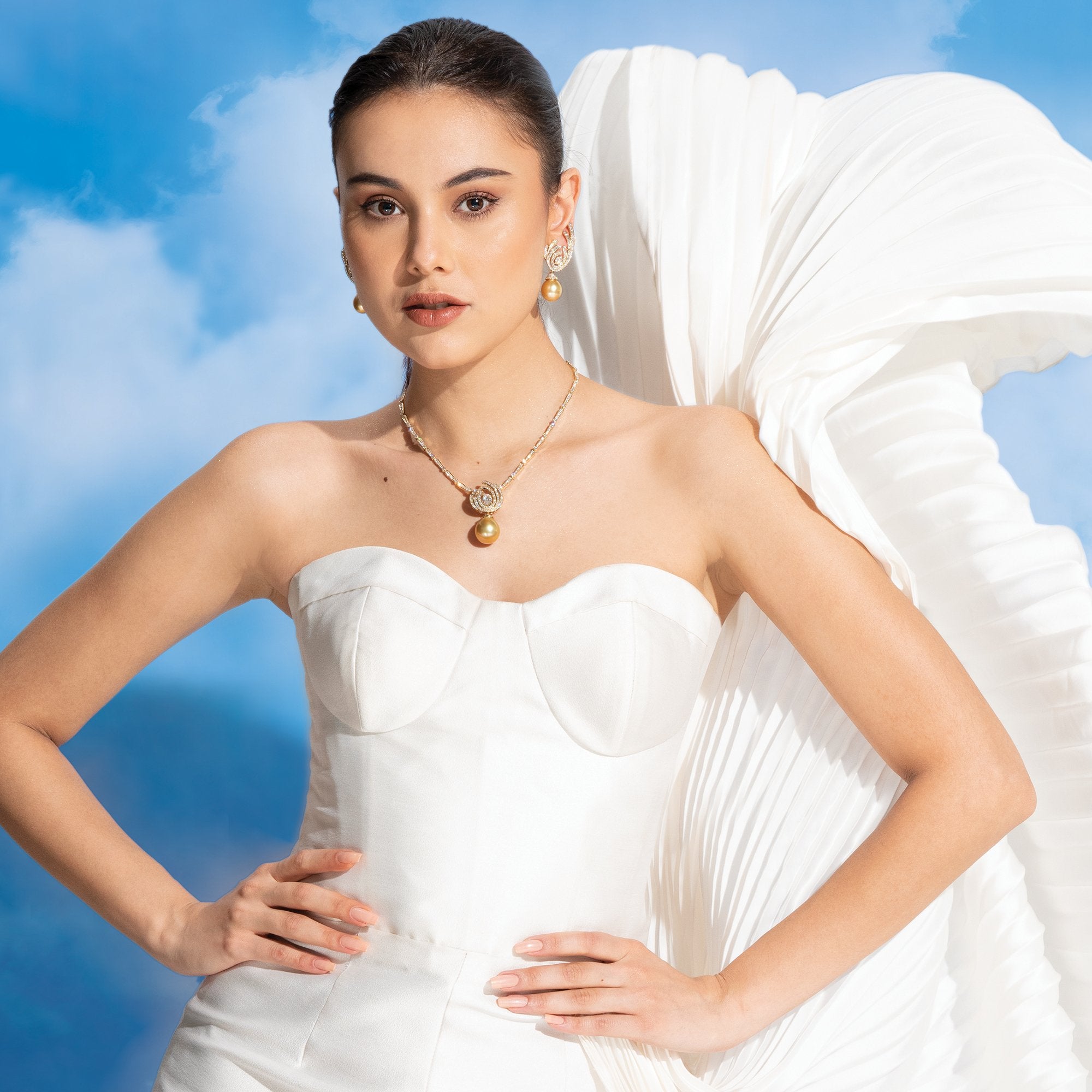 Soaring through the air, angels exemplify marvelous strength and protection. Sleek wings with golden feathers are sculpted with mindful artistry, creating currents of poetry as lustrous curves catch the light.
The Angel Wings Collection embodies the delicate beauty of divine harmony. Creations of exalted radiance, these pieces unfurl a universe of possibility, a glimmering world where the woman can thrive, brilliant and fearless.